How to Earn 10,000 Scholastic Bonus Points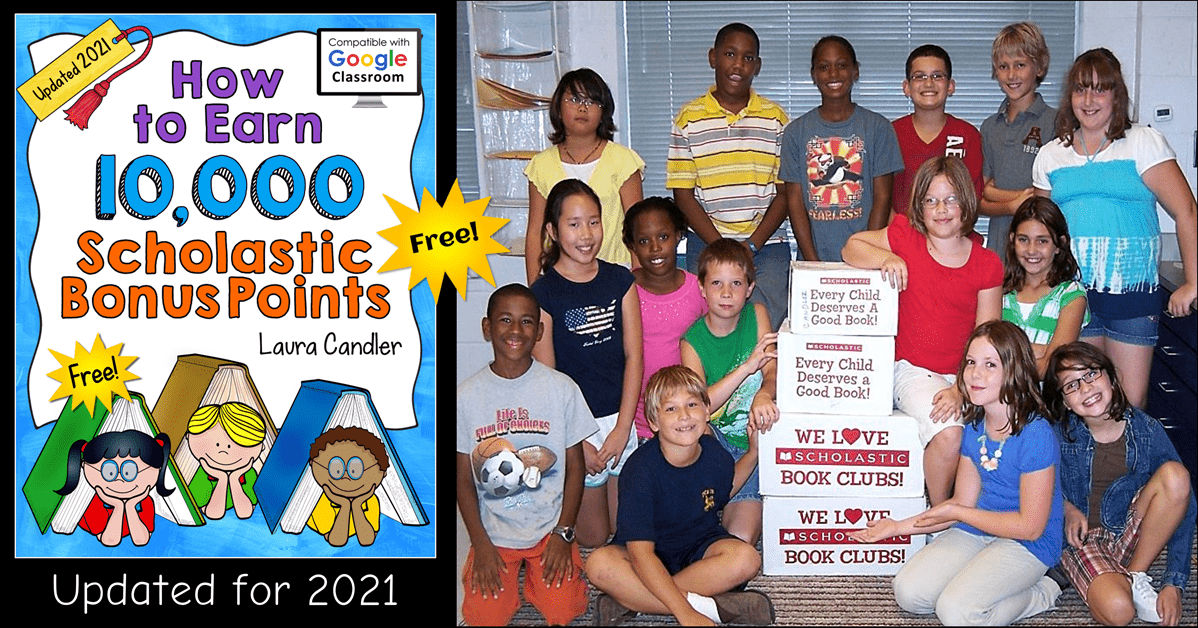 If you've been following my blog, you know that Scholastic offers a fabulous back-to-school deal that makes it possible to get thousands of bonus points with your first book order. The bigger your order, the more points you earn, and $300 order will get you 10,000 bonus points! Scholastic is offering the same basic deal this year, but you have to act fast because this offer ends on September 30th.
I love this deal so much that I created a free resource for teachers with tips about how to take advantage of this offer.  How to Earn 10,000 Scholastic Bonus Points outlines a step-by-step plan that includes a Scholastic Stars goal-setting poster, a letter to parents, and printable book coupons to make the program easy to implement. Over the years, hundreds of teachers have used this system, and most tell me they are amazed at how easy it is to get thousands of bonus points with their first order!
But that was before the pandemic, and you might be wondering if it's even possible for teachers to earn 10,000 bonus points this year. I believe the answer is YES! But even if you don't get all 10,000 bonus points, you're likely to end up with at least a few thousand and those are always welcome!
 To make it easier for teachers  to implement the goal-setting system during this time of uncertainty, I added several Google app digital resources to my Scholastic Bonus Points freebie. I created a Google doc version of the parent letter, a digital version of the Scholastic Stars Countdown poster, and digital book coupons to use as incentives. Even if you're not teaching online, you may want to use these Google resources this year to avoid handling order forms and money.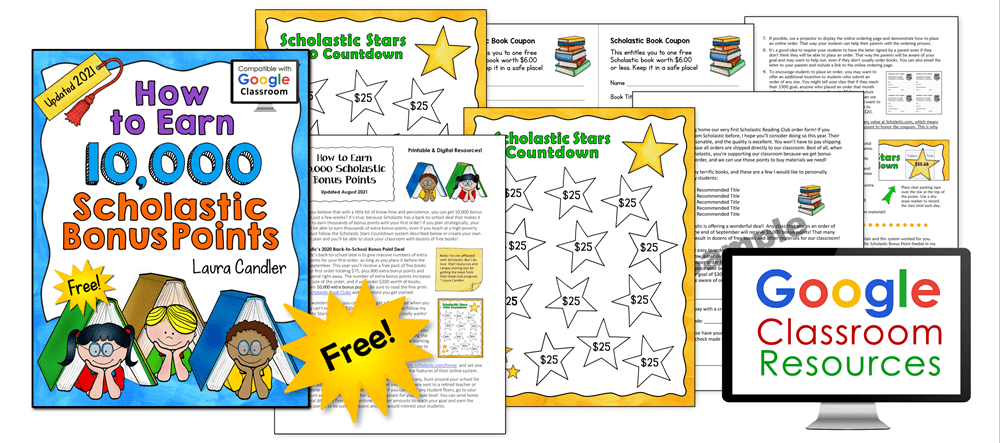 Even if you don't think you can put together a $300 order, I urge you to give the goal-setting program a try. It's a great way to start the school year and to build classroom community. You might be surprised at the results, and if you DO get 10,000 bonus points, you'll feel like you've hit the jackpot!
If you decide to give this program a try, I'd love to hear how it worked for you. Just click over to How to Earn 10,000 Scholastic Bonus Points and leave feedback on this freebie. I'm especially interested to know if you found the new Google app resources to be helpful, and how you modified the program to make it work this year. Good luck, and don't forget to submit your order by September 30th!