for Literature Circles
Adventure and survival books are some of the most exciting books for students to read and discuss during Literature Circles. This collection was recommended by upper elementary and middle school teachers who follow the Teaching Resources Facebook page and Corkboard Connections blog.
Literature Circle Book Recommendations by Genre
Adventure Books for Literature Circles

Read each book recommendation below and click its cover or the title to read more about the book on Amazon.com. Most of the books also have audio book versions which are great for differentiating instruction, so be sure to look for the link to the audio book when you click through to Amazon.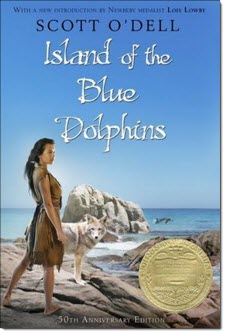 Island of the Blue Dolphins by Scott O'Dell
For 5th Grade and up
Reading this classic in literature circles is sure to be a hit! Island of the Blue Dolphins is a story about a young woman who, along with her brother, remain on an island while the rest of their people leave their island. A story of survival, of acceptance, and love will keep all students interested.
~ Recommended by Robin Wacha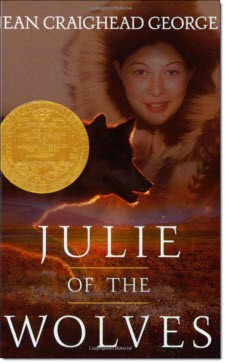 Julie of the Wolves by Jean Craighead George
For 4th through 6th Grades
I use this with other adventure stories to pull girls into the idea that women can have great adventures in the outdoors. Survival skills of life and wilderness are presented in the story in a way that captures the reader's attention. I use Hatchet, My Side of the Mountain, Julie of the Wolves, and the Island of the Blue Dolphins in this themed literature circle.
~ Recommended by Julie Santello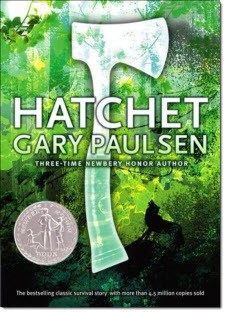 Hatchet
by Gary Paulsen
For 5th through7th Grades
Brian Robertson is on his way to visit his father when the tiny bush plane that he is on crashes in the Canadian wilderness. With nothing but his clothing and the hatchet his mother had given him as a present, Brian finds himself completely alone. He must tame his inner demons in order to survive.
~ Recommended by Steven Muzyka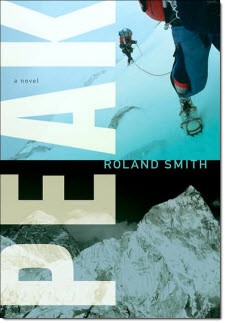 Peak by Roland Smith
For 6th through 8th Grades
This book is about a 14 year old boy and his trials and tribulations as he tries to be the youngest to ever climb Mt. Everest. This book is suspenseful and very realistic – I couldn't put it down.
~ Recommended by Roseanne Welte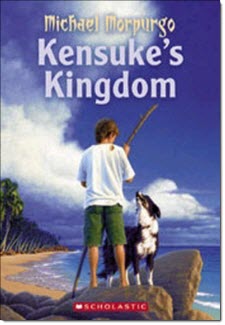 Kensuke's Kingdom by Michael Morpurgo
Recommended for 4th through 6th Grades
This is a classic "trapped on a deserted island story," with a very poignant twist that allows for deep thinking and predictions. It's a page turner that keeps kids interested, and they can easily make connections with the young character.
~ Recommended by Katie Toutges