Featured Product: September Activities for Upper Elementary
New! September Activities includes 35 pages of thematic lessons, activities, and printables that are related to special days in September. You'll find back to school activities, as well as resources for Grandparents Day, Constitution Day, and fall. Click here to see a PDF preview of the entire packet!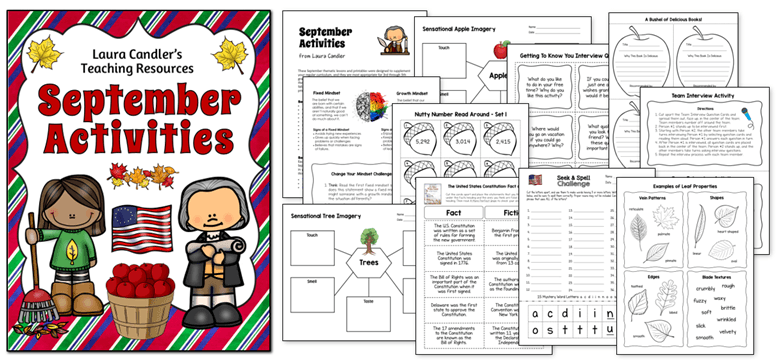 International Dot Day Discussion Cards (Sept.15)

Free Multiple Intelligences Survey for Kids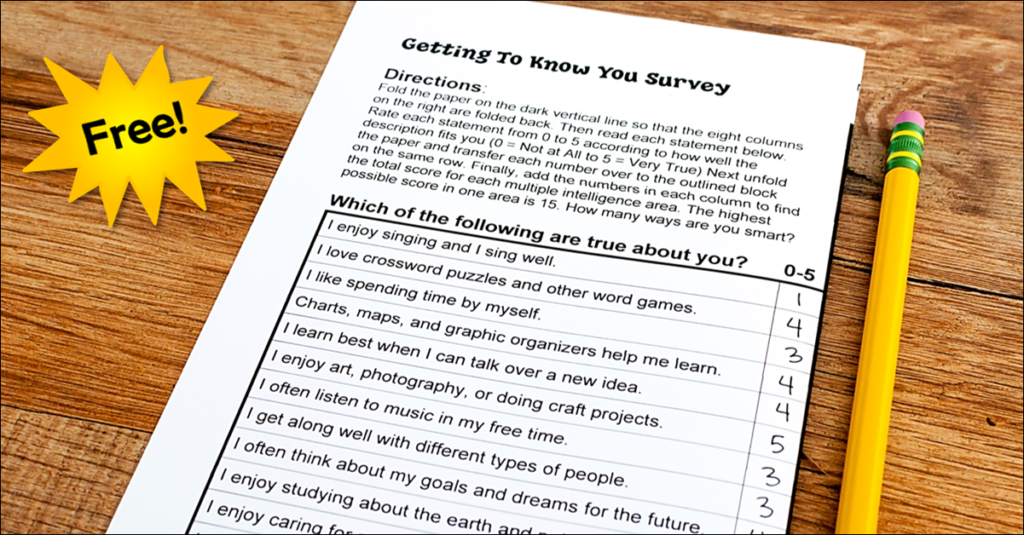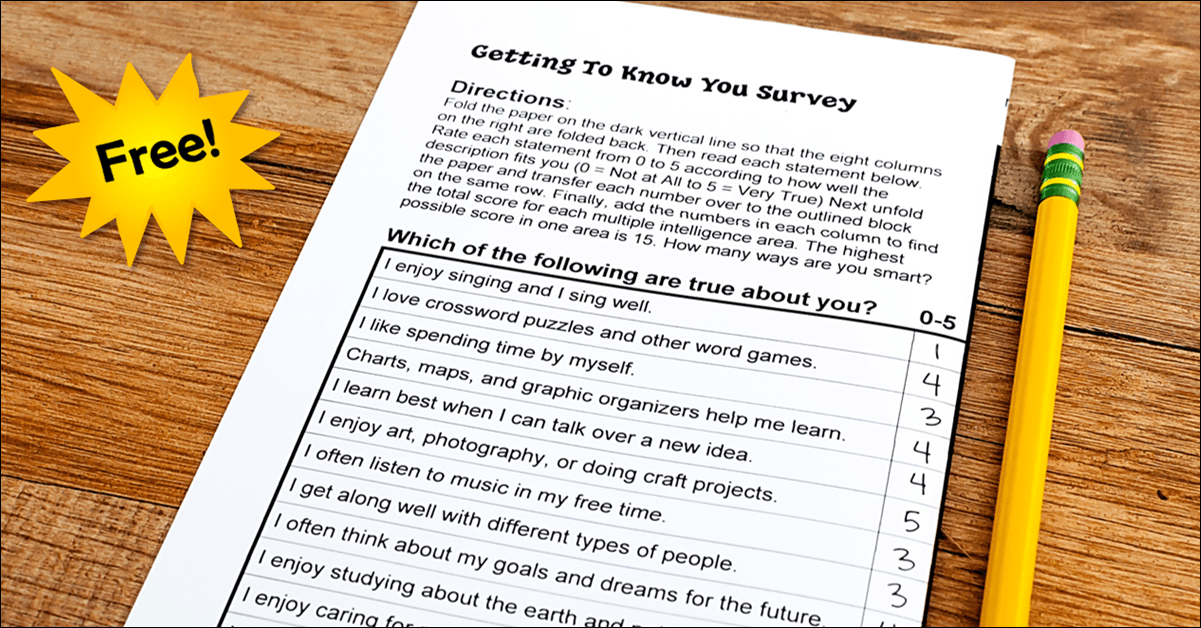 Before you use my Multiple Intelligence Survey for Kids, please watch the video below to learn how to use it with your students. In the video, I explained how to administer and score the survey, and I also shared some tips and guidelines for using it to foster a growth mindset. This survey is best for upper elementary or middle school students. If you'd like to use it with your students, click here to request a free copy of the Getting to Know You Survey.
MI Survey for Kids & Growth Mindset Video
Seasonal activities add a bit of fun to your math, literacy, science, and social studies curriculum! If you purchase the Seasonal Activities Bundle, you'll save 30% over the individual prices, and you'll get Mystery Seasonal Words as a free bonus!