Celebrate Do Something Nice Day!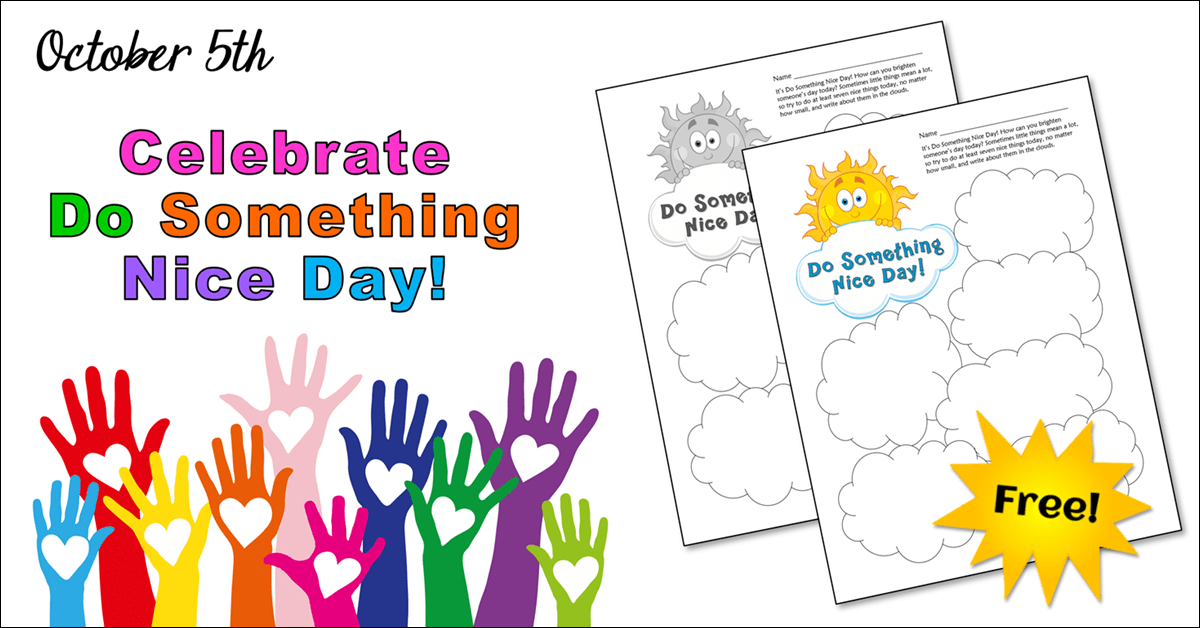 Did you know that October 5th is Do Something Nice Day? Google it and you'll see! What a great time to teach your kids how to be a good citizen and learn to consider the needs of others!  To help your students celebrate, I created this fun FREE printable.  Click HERE to download this freebie, and then check out the teaching suggestions in this post.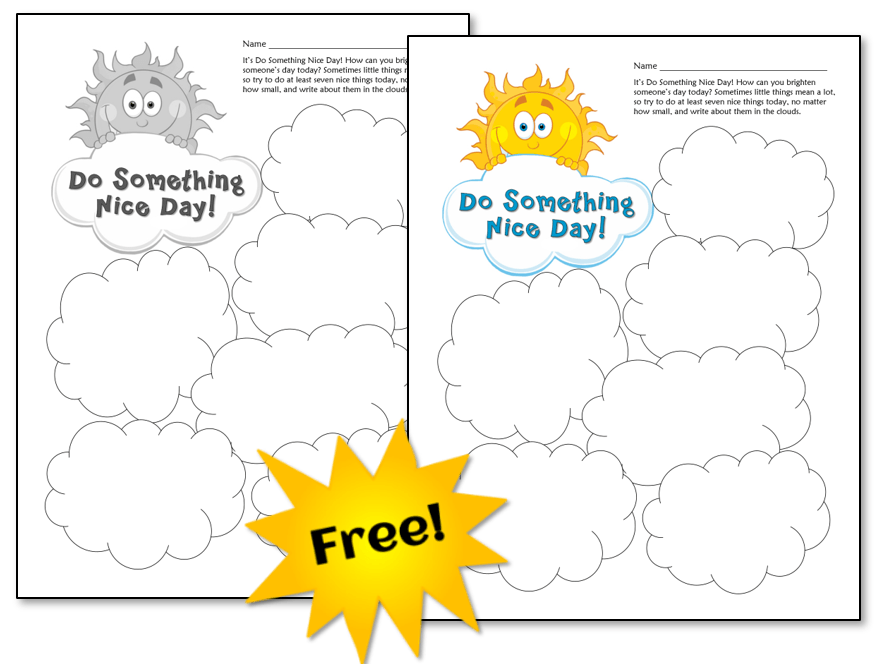 Before you give the printable to your students, spend a few moments discussing what it means to do something nice for others. It's often the small things mean the most, but these actions may seem so ordinary that your students might not realize that they are "doing something nice" for someone. Work with your students to brainstorm ideas, and create a class list to get them started. How about complimenting someone, sharing something, or offering a word of encouragement to a classmate who is discouraged? What about offering to unload the dishes at home or helping mom or dad prepare dinner?
Then give each student a copy of the Do Something Nice Day printable. Challenge them to do at least 6 nice things for others and write one action on each cloud. Ask them to bring the activity page back to school the next day. You might not want to ask them to share everything they did with the class because some actions may be personal, but you can have them talk about how they felt doing good deeds for the day. You could also ask them to write about their experiences in a journal. Then remind them that every day can be Do Something Nice Day!