Episode 4: I Wish My Teacher Knew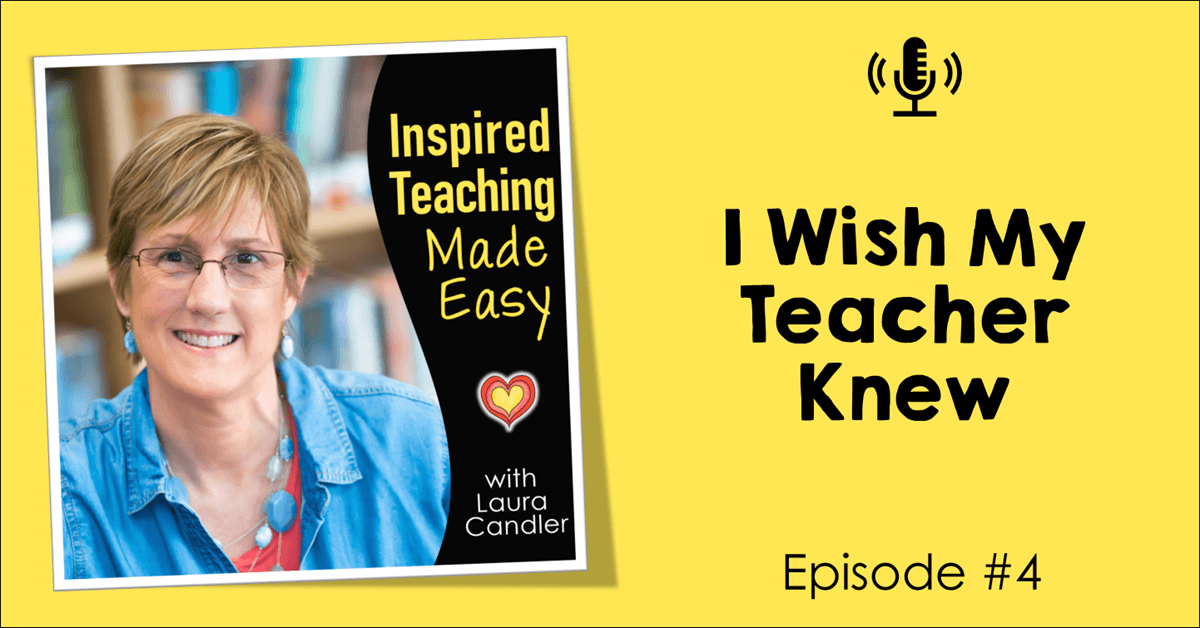 Episode 4 Summary
"I Wish My Teacher Knew" is a simple activity developed by 3rd grade teacher Kyle Schwartz that transformed her classroom. In this episode, I share how this simple strategy has helped thousands of teachers build relationships with their students, including the story of a 4th grade teacher who put a unique spin on the activity to make it even more effective. I wrap up by sharing tips for using this strategy in your own classroom and offering ways to adapt it to meet the needs of your students.
Listen to the Episode 4 Podcast
Click the play button to listen now, or listen to this episode on Apple Podcasts or Google Play.
Episode 4 Resources and Links
Join the Conversation on Facebook
If you'd like to discuss this episode, head over to the Inspired Teaching Podcast Conversations group on Facebook and click on Unit 4 to find the discussion questions post. If you haven't joined the group yet, be sure to answer all three questions that pop up when you make your request.