Writing Freebies and Resources
Welcome to the Writing folder of Laura Candler's online file cabinet! On this page you'll find a variety of writing prompts and other files related to writing instruction. Most of these activities are free and don't include complete directions; if you are interested in writing lessons that include complete directions and printables, please check out the resources in my TpT store. If you're looking for poetry writing activities, visit the Poetry Page for books, lesson ideas and free printables!
Free Webinar: How to Teach Poetry
Need some inspiration for teaching poetry? Watch the webinar to learn easy strategies you can use right away. After implementing these strategies, you'll be amazed at how quickly your students are able to read, write, and understand poetry… and even more surprised to discover how much your students come to love poetry, too! Most of the activities were designed for upper elementary students, but many can be adapted for younger or older students. Even if you haven't enjoyed teaching poetry in the past, you might find yourself looking forward to your next poetry unit! The live webinar is over; click HERE for the replay!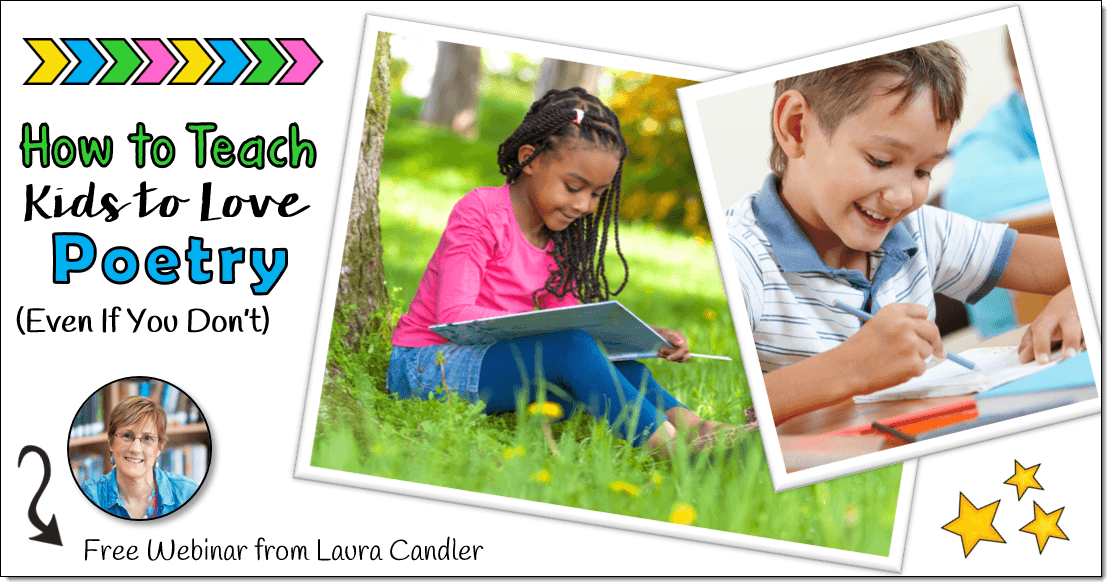 Featured Writing Articles
Teaching Kids to Write Super Sentences

How do you encourage your students to write longer, more interesting sentences?…
Read more

Spelling Stories – Creativity Unleashed

Have you ever asked your students to write a story with their spelling words? It may not seem like the most original assignment..
Read more
Candler's Classroom Connections
Awesome freebies and resources for elementary educators!
Writing Freebies to Explore
Writing Prompts