Teaching Resources for December
Featured December Freebies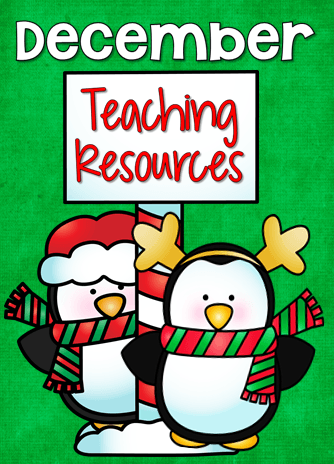 More December Resources
December Activities for Upper Elementary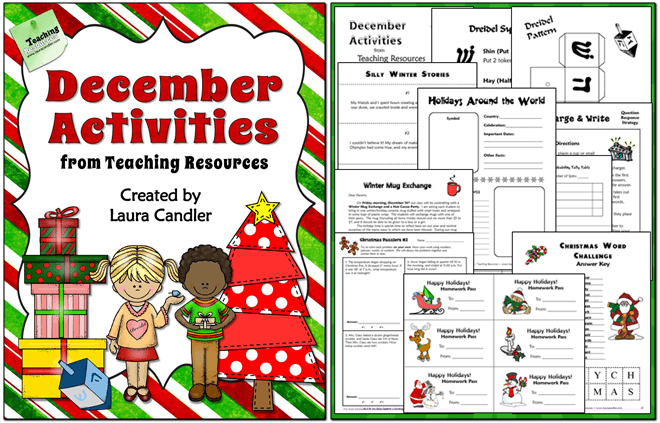 Click here to find December Activities for Upper Elementary on TpT, or preview a PDF of this resource. You'll find all of the activities listed below, including a recipe for how to make a sugar cone Christmas tree and reading comprehension questions to go with the activity.
Holiday Mug Exchange Directions
Holidays Around the World Research Project
Recharge and Write Directions
Christmas Daily Math Puzzlers (2 Levels, including answers)
Dreidel Game Rules and Pattern
Dreidel Math Explorations
Christmas Word Challenge
Silly Winter Stories Cooperative Learning Activity and Writing Prompts
Sugar Cone Christmas Tree Recipe
Sugar Cone Christmas Tree Comprehension Questions
Happy Holidays Homework Pass
Happy Holidays Book Coupon
Penguin Fractions Make Fractions Fun!
Common Core Aligned Fraction Resources that Kids Love!
Penguin Fraction activities make learning fractions easy and fun! The lessons are based on a set of unique activity cards that have penguin fractions in number form on one side and the corresponding fraction bars on the other. You'll find engaging lessons with step-by-step directions, partner games, math center activities, task cards, and tests. Click over to the Penguin Fractions category in my TpT store, or download this clickable guide to learn more.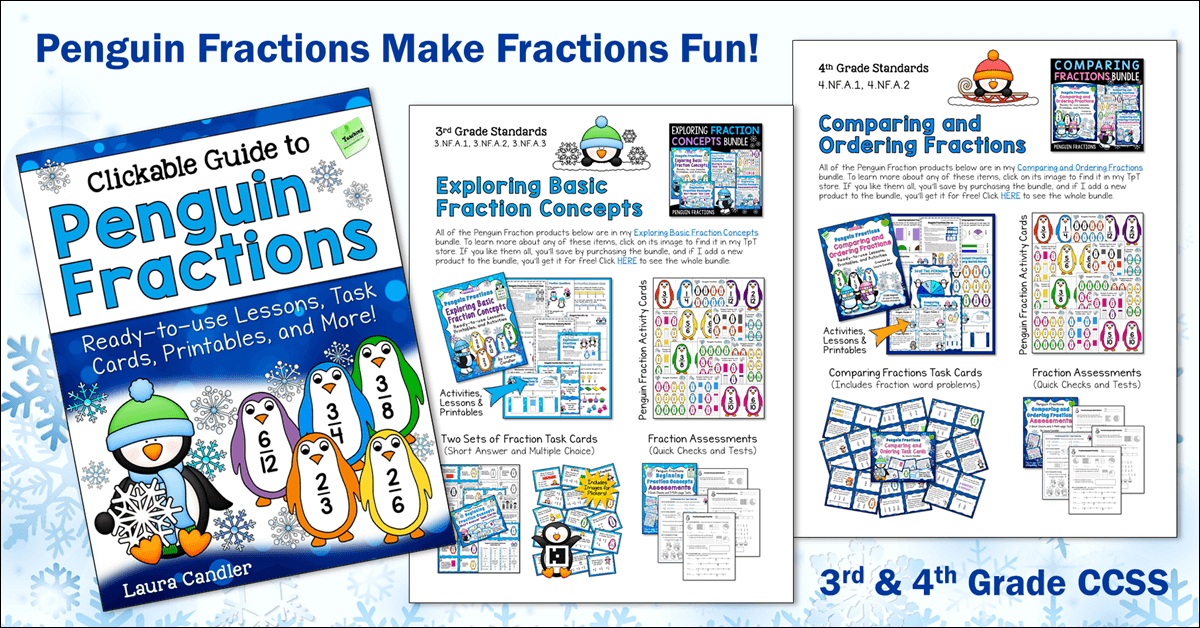 Icy Road Investigation Hands-on Science Activity
Head over to my blog to learn more about this fun, hands-on, winter science lesson, or click here to find the Icy Road Investigation in my TpT Store.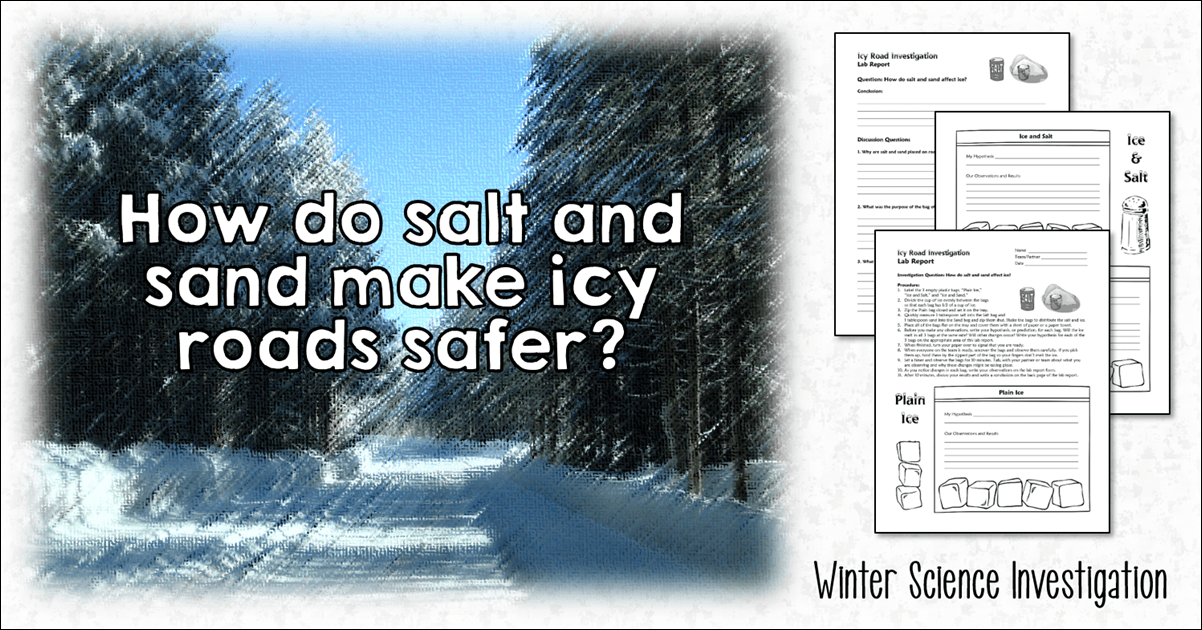 Candler's Classroom Connections
Awesome freebies and resources for elementary educators!
Seasonal Activities Mini Packs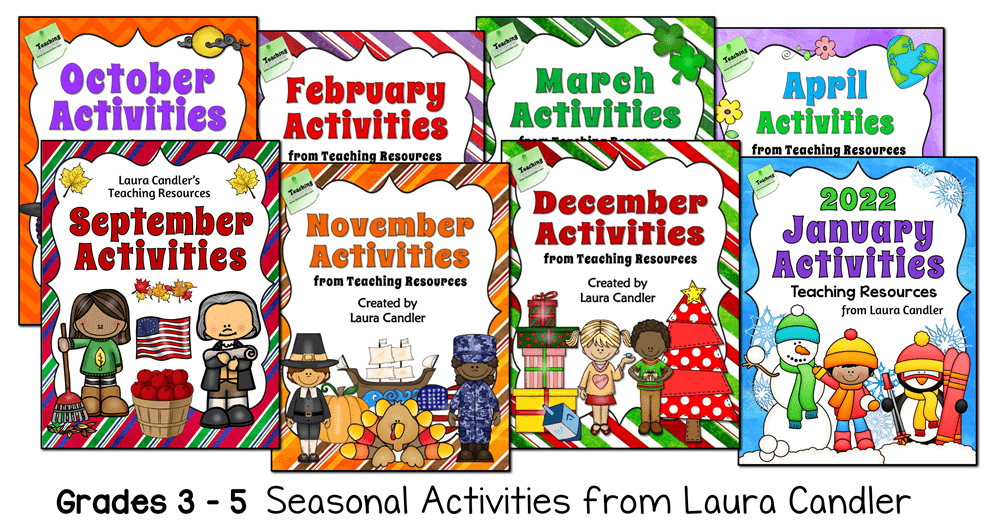 Seasonal activities add a bit of fun to your math, literacy, science, and social studies curriculum! Purchase all eight Seasonal Activity Packs for one low price and get the Mystery Seasonal Words as a free bonus!