Teaching Resources for January
Featured January Freebies
Free January Resources and Printables
January Seasonal Activities Pack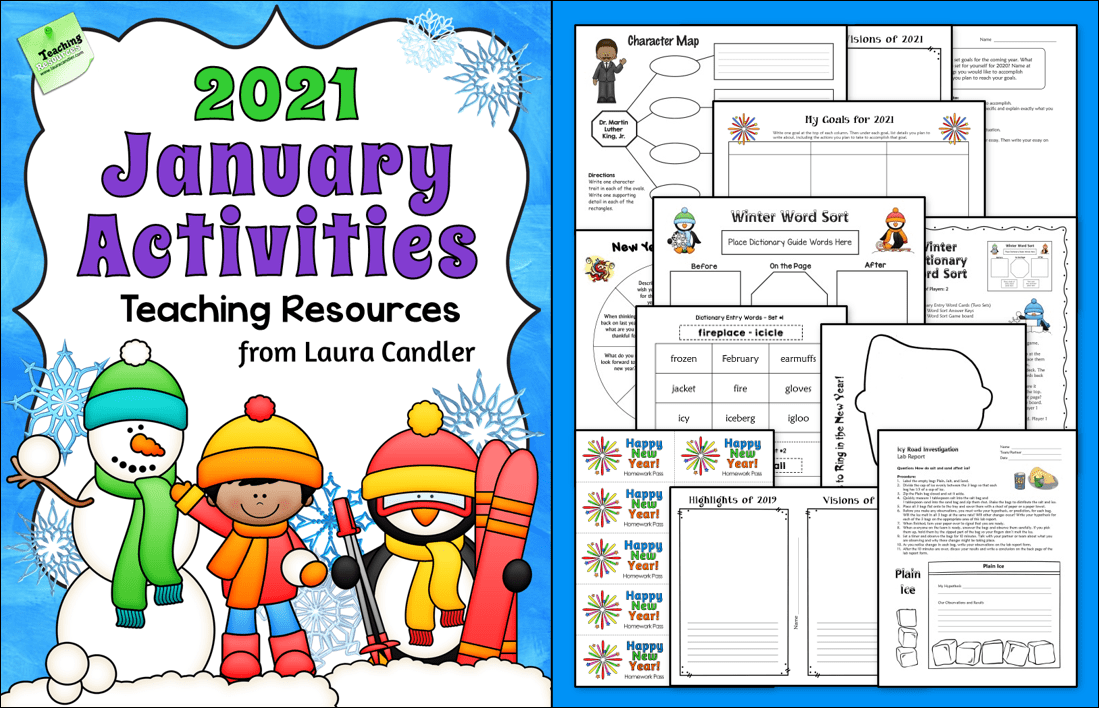 Click to preview a PDF, or see the January Activities Mini Pack on TpT. In this product, you'll find all of the activities listed below.
Resolutions to Ring in the New Year
"Goals for 2021" Writing Prompt
Happy New Year Word Challenge
New Year's Reflections Spinner
Highlights and Visions
Happy New Year Homework Pass
Winter Word Sort
Honoring Dr. Martin Luther King, Jr.
Winter Math Puzzlers
New Year's Math Challenge
Icy Road Investigation Science Activity
Penguin Fractions Make Fractions Fun!
Penguin Fraction activities make learning fractions easy and fun! The lessons are based on a set of unique activity cards that have penguin fractions in number form on one side and the corresponding fraction bars on the other. You'll find engaging lessons with step-by-step directions, partner games, math center activities, task cards, and tests. Download this clickable guide to learn more.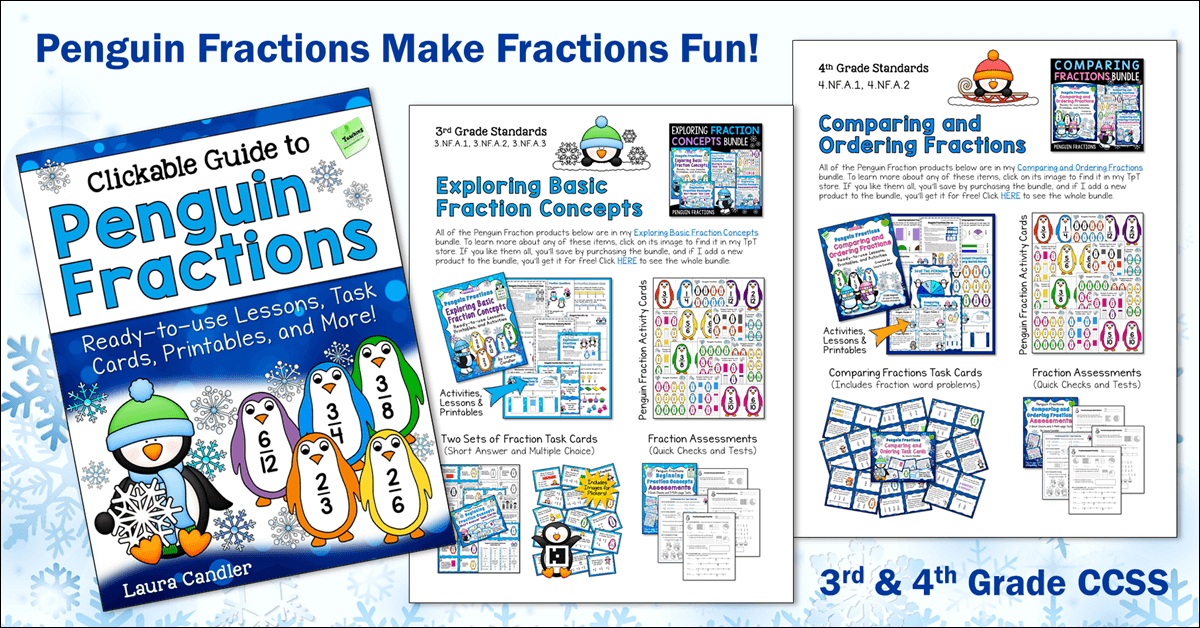 Icy Road Investigation Hands-on Science Activity
Head over to my blog to read about this fun, hands-on, winter science lesson!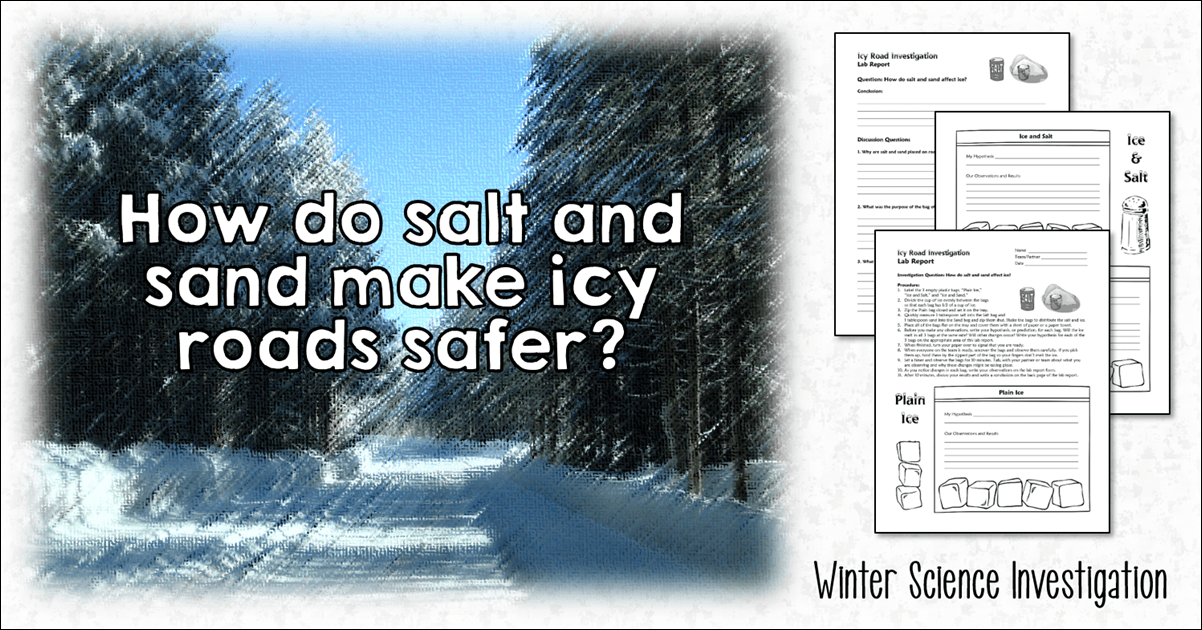 Seasonal Activities Mini Packs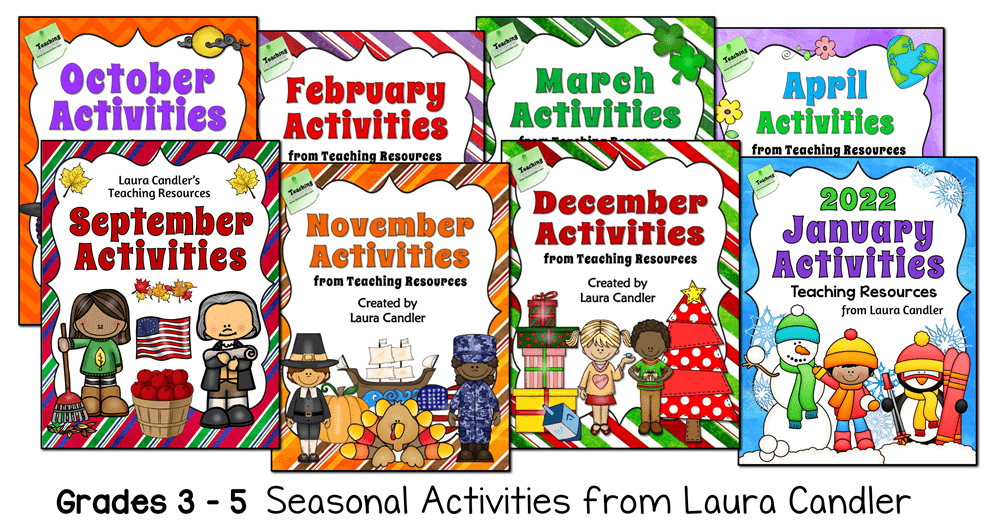 Seasonal activities add a bit of fun to your math, literacy, science, and social studies curriculum! Purchase all eight Seasonal Activity Packs for one low price and get the Mystery Seasonal Words as a free bonus!