Classroom Goal Setting: The Key to Success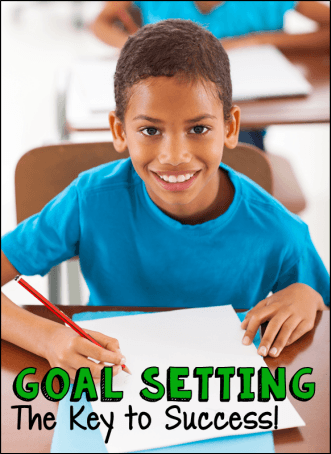 Study the lives of 100 highly successful people, and undoubtedly you'll find that they have something in common. They dream big, and they create action plans to ensure their success. When they experience set backs, successful people consider those obstacles to be mere stumbling blocks on their road to success. They never see themselves as failures because they have goals and plans to guide them through difficult times. They visualize themselves as already having achieved their dreams, and as a result, those dreams become a reality.
So why aren't we teaching these secrets of success to our students? Sure, many of us teach them to set goals for themselves. But do we guide them in writing clear and specific action plans? Do we give them the tools to track their progress? More importantly, do we teach them to examine data and reflect on where they have been and where they still need to go? Do we encourage them to visualize themselves as successful students on their way to making their dreams come true? If not, perhaps it's because we never had the tools to do so.
Motivational Tools to Unlock Student Success
Classroom Goal Setting includes those tools. Simple yet powerful tools and strategies to motivate your students and ensure their success. From inspirational quotes to charts and graphs, this teacher guide has the printables and resources to make it easy to help your students set meaningful goals.
By teaching your students to set goals, create action plans, and reflect on their progress, you are giving them a precious gift. You are giving them the key to unlocking their true potential! Who knows what doors that key might open?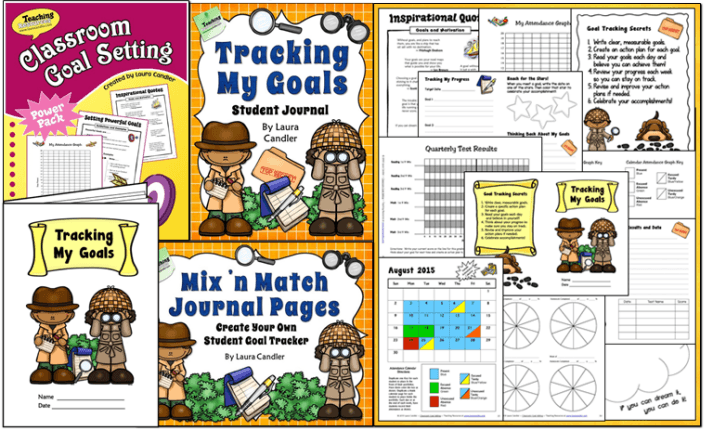 I wrote the teacher's guide for Classroom Goal Setting with upper elementary students in mind, but schools are now introducing goal setting at a much younger age. That's why I created Tracking My Goals Student Journal, a collection of journal pages for recording goals and tracking data. Mix and match any of over 20 page variations to customize the journal for 1st grade through 5th grade. Here's what you'll find in the bundle:
40 pages of lesson plans, teaching strategies and printables
10 inspirational quotes about goal-setting from some of the world's most successful people, past and present, to use in student discussions
Printables for creating specific goals and action plans, along with guidelines and examples for students
Over a dozen different charts and graphs you can use to track progress in areas such as attendance, homework, math computation, test scores, etc.
Information about how to set up Progress Portfolio notebooks or folders for your students
A coloring page for students to use as they visualize their goals and dreams becoming a reality
Choose from a variety of journal pages and covers to create a custom data-tracking journal that meets the needs of YOUR students
More Goal Setting Articles and Resources