Need Help Finding a Teaching Resource?
Oops! Looks like you landed on the Teaching Resources help page.
The quickest way to find what you need is to click one of the Menu links at the top of the page or use the search bar at the bottom of this page.
If you're looking for one of my freebies, sign up for my email list and look for a link to the subscriber freebies page in the welcome message.
If those options don't work, the tips below may help.
Where to Find My Teacher Products
Look for my teacher products in my TpT store. Use the custom categories or the search feature in my store to find what you need.
Where to Find Corkboard Connections Blog Posts
To find the blog posts that used to be on my Corkboard Connections blog, click the Blog link in the menu and then browse the categories in the sidebar.
Where to Find My Free Teacher Webinars
Click over to my Free Webinars for Teachers page to find out if I have scheduled any new live webinars. You'll also find links to my webinar products on that page.
Where to Find My Teacher Freebies
Sign up for my Candler's Classroom Connections email list and you'll receive a welcome message giving you access to over 75 of my best freebies!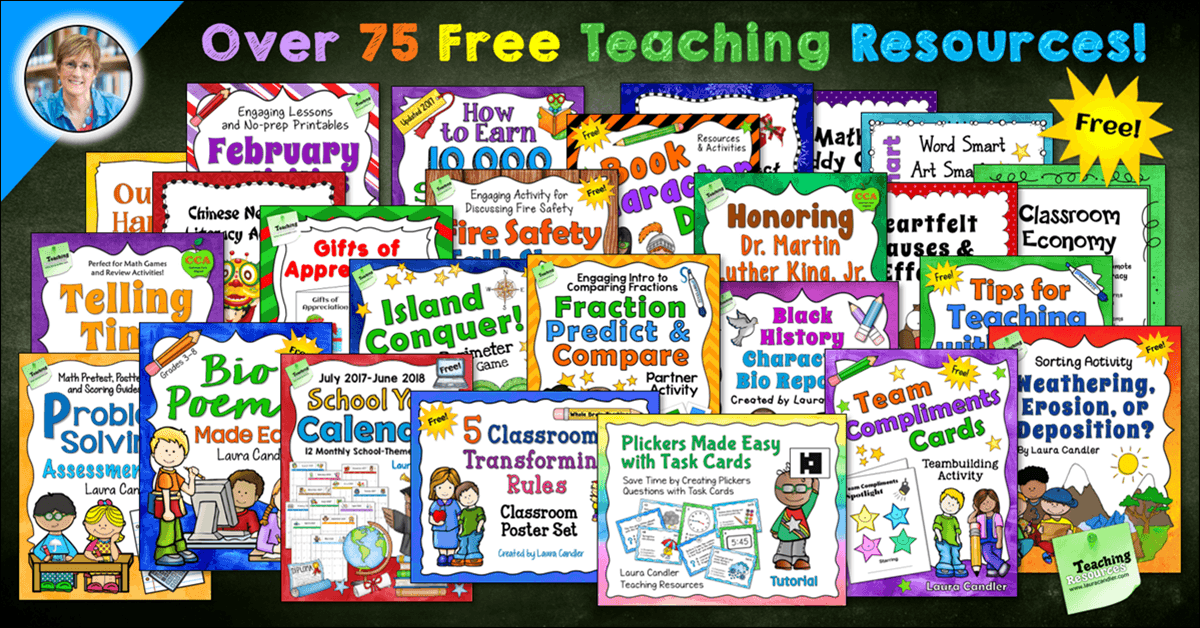 If you STILL can't find what you're looking for, please fill out this Google Doc form to report the problem. I'll look into it and get back to you soon. Thanks for your patience! ~ Laura Candler