Episode 1: Inspired Teaching Made Easy Intro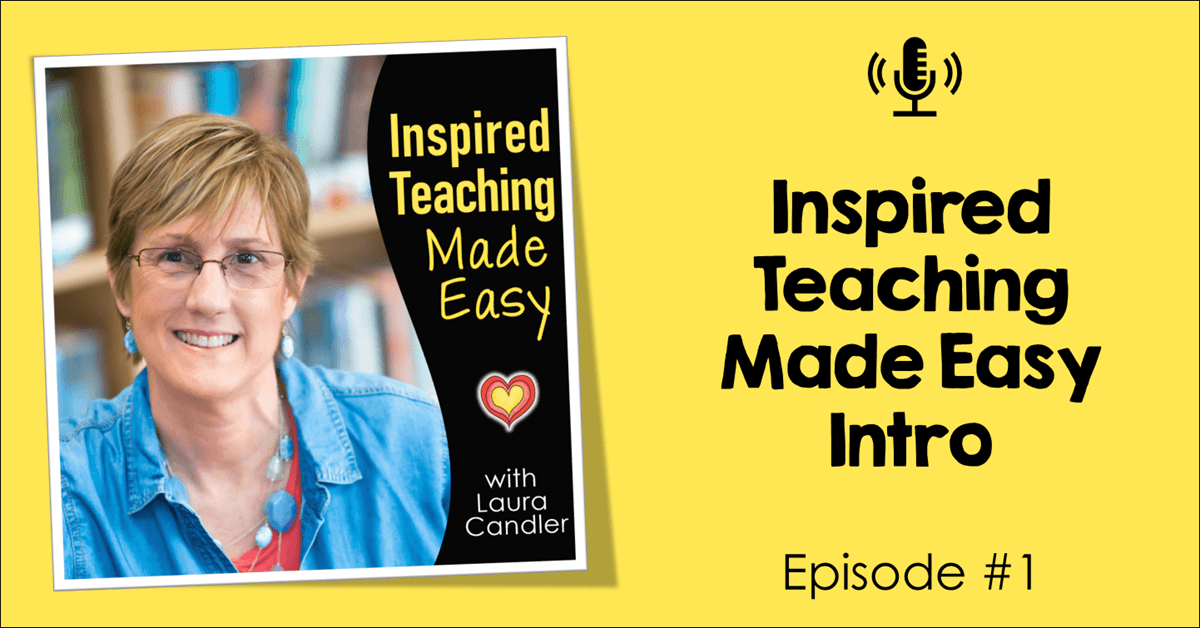 Episode 1 Summary
What is "inspired teaching," and how can we find inspiration in our teaching practice? In this introductory episode, I dive into these topics and explain why I started this podcast. I also explain what you can expect from future episodes of Inspired Teaching Made Easy.
Listen to Episode 1 Now
Click the play button to listen now, or listen to this episode on Apple Podcasts or Google Play.
Episode 1 Resources and Links
Join the Conversation on Facebook
If you'd like to discuss this episode, head over to the Inspired Teaching Podcast Conversations group on Facebook and click on Unit 1 to find the discussion questions post. If you haven't joined the group yet, be sure to answer all three questions that pop up when you make your request.