Episode 2: How to Get Energized for a New School Year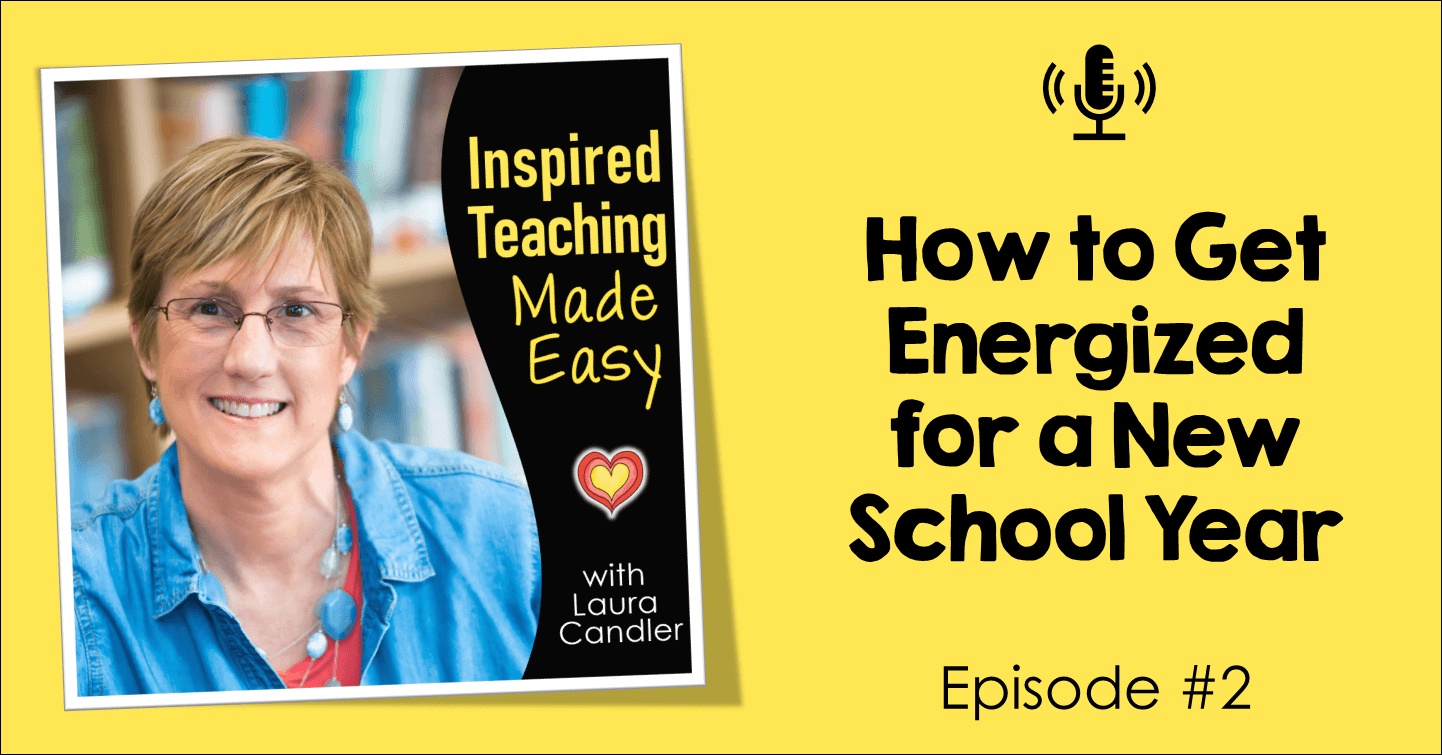 Episode 2 Summary
Do you get the back-to-school blues when you think about starting a new school year? In episode 2 of Inspired Teaching Made Easy, I share several actionable tips and strategies you can use to get yourself excited and energized for the coming school year!
Listen to Episode 2 Now
Click the play button to listen now, or listen to this episode on Apple Podcasts or Google Play.
Episode 2 Resources and Links
How to Launch a Super School Year Free Video Course
Join the Conversation on Facebook
If you'd like to discuss this episode, head over to the Inspired Teaching Podcast Conversations group on Facebook and click on Unit 2 to find the discussion questions post. If you haven't joined the group yet, be sure to answer all three questions that pop up when you make your request.