Episode 8: Teaching with Children's Magazines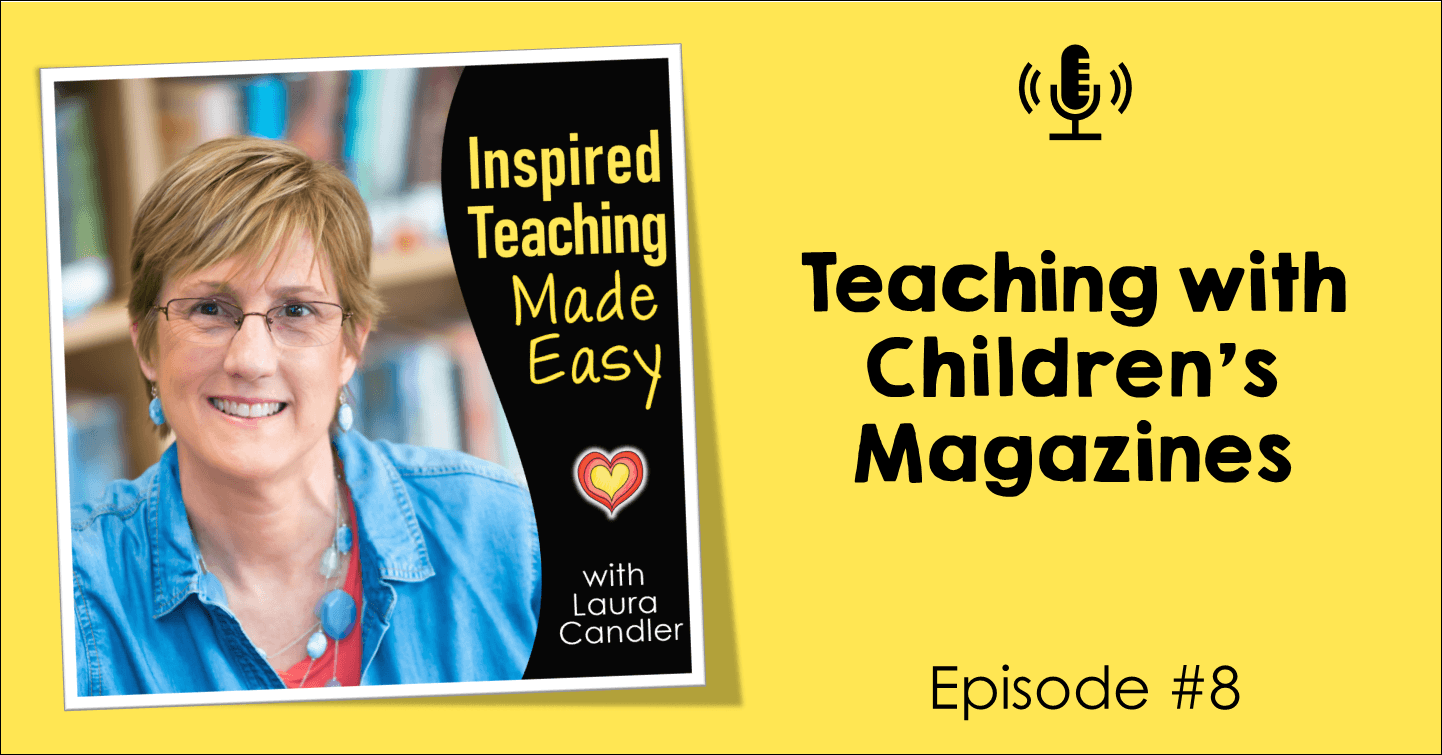 Episode 8 Summary
Children's magazines are excellent teaching tools for integrating literacy across the curriculum. In this episode, I discuss the advantages of using magazines in the classroom, as well as where to find them and how to use them to supplement your regular instruction.
Listen to Episode 8 Now
Listen to Episode 8 using the audio player below, or find it on Google Play or Apple Podcasts.
Episode 8 Resources and Links
Join the Conversation on Facebook
If you'd like to discuss ideas for teaching with children's magazines, head over to the Inspired Teaching Podcast Conversations group on Facebook and click on Unit 8 to find the discussion questions. If you haven't joined the group yet, be sure to answer all three questions when you make your request.