Interactive Teaching Made Easy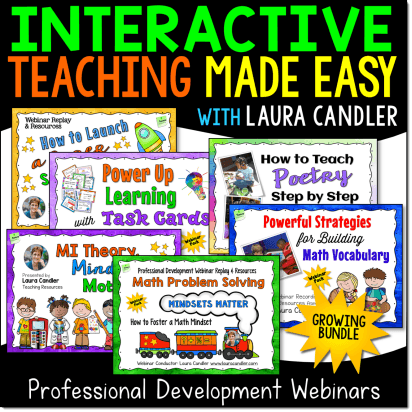 Teaching interactively is at the heart of effective instruction, but sometimes interactive teaching methods can seem like a lot of work to plan and implement. I'm conducting a series of webinars on this topic; visit my Free Webinars for Teachers page to sign up for the next live webinar!
Featured FREE Webinar Replay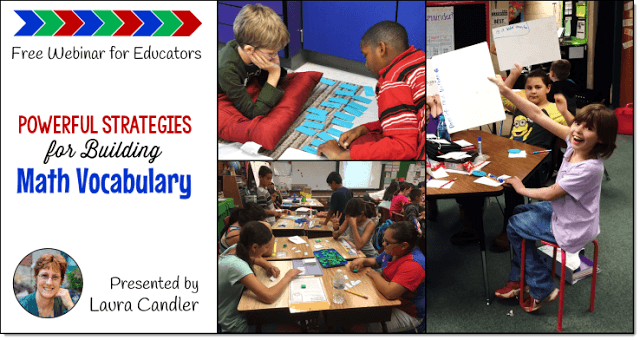 Click Here to Sign Up for the Replay of Powerful Strategies for Building Math Vocabulary
Understanding math vocabulary is critical to the conceptual development of almost every mathematical concept, but it can be difficult to find time to teach vocabulary in an already packed math curriculum. Fortunately, there are many easy yet powerful ways to integrate math vocabulary instruction into your existing lessons, and most of them are so engaging that your students won't even know they're learning!
New Live Webinar: Interactive Teaching with Plickers
Plickers is an amazing FREE formative assessment tool and so much more! With just one mobile device and a set of free Plickers (paper clickers), you can teach interactively and adjust instruction on the fly without taking home piles of papers to grade each night. Kids of all ages love it, too! If you'd like to learn more, join me for my next live webinar, Interactive Teaching with Plickers. I'll cover everything from how to set up your account to innovative strategies such as cooperative learning activities and using it to take the daily lunch count. Spots are limited, so click below now and sign up for one of the two available webinar dates!
The two Plickers webinars that were formerly available on this page have been removed. The new webinar will be offered two times in February, and it will combine the best of the two previous webinars. Spots are limited; click here to register for one of these live sessions while they are still available.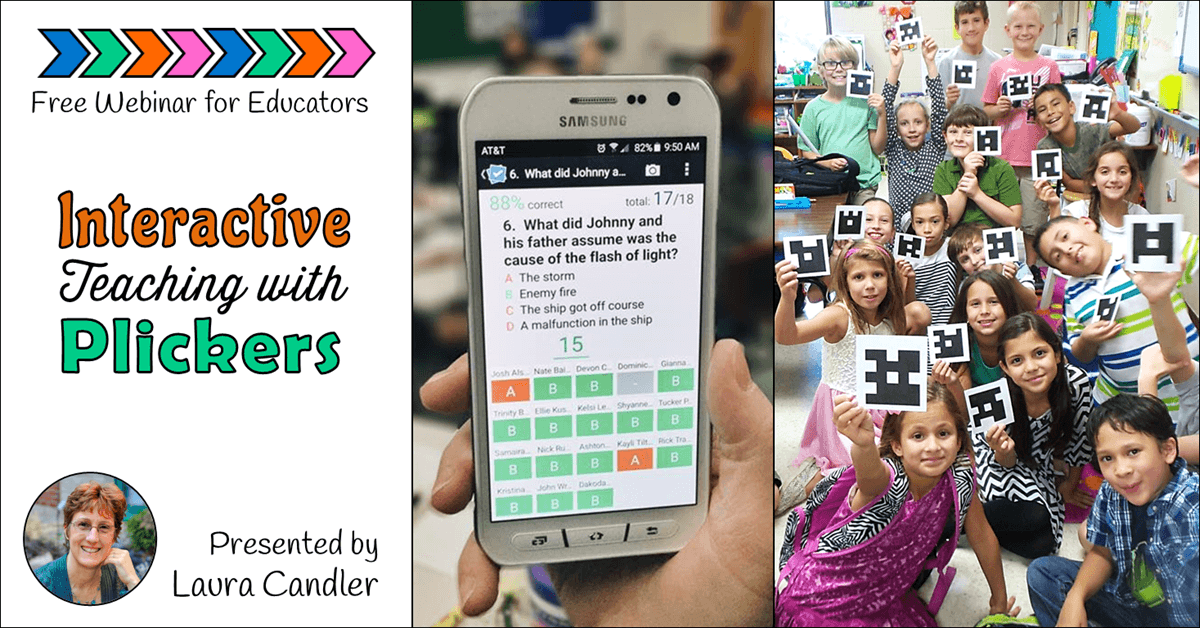 Webinar Dates and Times (Click the Time and Date Converter to see each time in your time zone.)
Plickers Website and Other Resources
The links below will take you to additional resources for learning about Plickers.