Motivating Math Games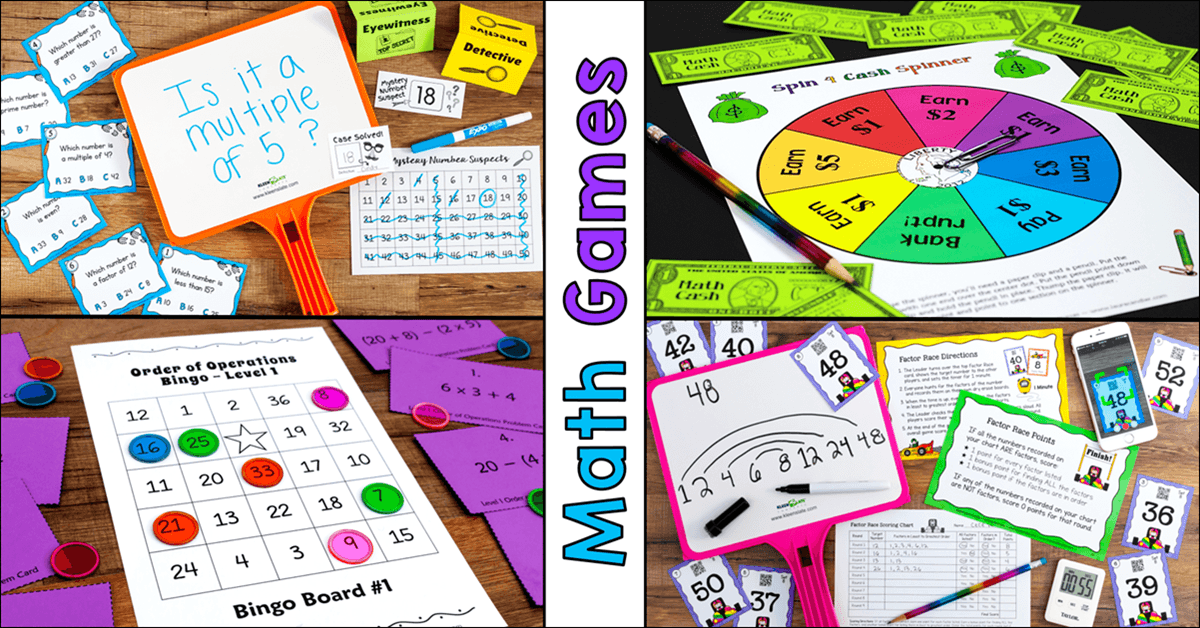 Motivating kids before a holiday break can be a challenge, especially if you're still expected to teach skills and review academic content. Whole group instruction is particularly challenging because it's so difficult to get kids to sit quietly and focus on the lesson when everyone (including you!) is hanging on until your break!
As a former 4th and 5th grade teacher, I've been there, and I found that the best way to keep kids engaged any time of the year was by using math games. I love using games because they are so versatile; you can use them in math centers, cooperative learning teams, or small guided math groups. Math games give kids a chance to talk and move, but it's productive talk and movement, so playing math games is the perfect way to keep kids focused.
Free Island Conquer Area & Perimeter Game
Island Conquer Area & Perimeter is a perfect example of a partner math game that will challenge your students and engage them in learning. The players, or "pirates," plot rectangles on a coordinate grid and find the area or perimeter of those shapes. The rectangles on the grid represent islands in the ocean, and the pirates color the islands they conquer. At the end of the game, players calculate the total area or perimeter of their islands to find out who won. This game is free for my newsletter subscribers; click here to sign up for Candler's Classroom Connections and grab this freebie!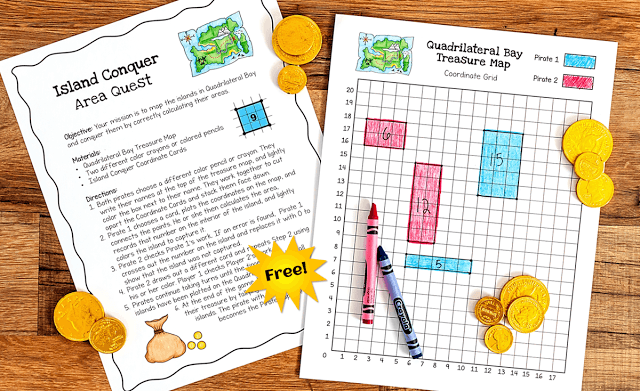 Where to Find More Math Games
Whether your school is still in session or you are already on summer break, this is a great time to build up your collection of math games. You can make your own, of course, but they are quite time-consuming to create. If that's not how you want to spend YOUR time, check out my Math Games Mega Bundle because it might be just what you need. This bundle includes 16 math games that are perfect for upper elementary students.
Each game is unique, which means you need to preview them individually. If you'd like to take a closer look at them, click the cover images at the end of this post to find them in my TpT store. If you like all of them, you'll save over $25 by purchasing the Math Games Mega Bundle below.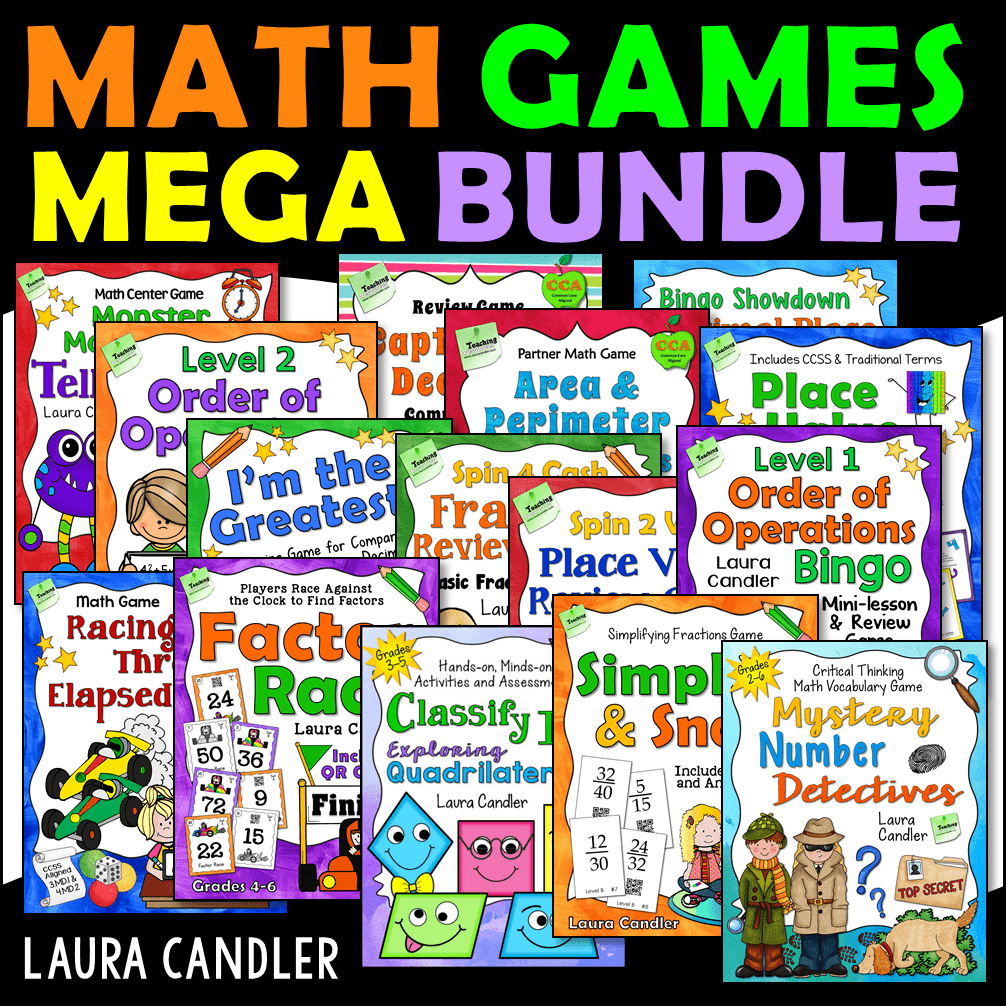 Tips for Teaching with Math Games
If you'd like some tips for teaching with math games, check out my post, How to Use Math Games Effectively in the Classroom. In that post, I shared some strategies and techniques for using math games as a part of your instruction rather than just for fun. I also described an easy mini-lesson on how to teach kids to be a good sport. Many of those tips and that mini-lesson are also included in my freebie, Tips for Teaching with Math Games, which you can download from my TpT store. Enjoy!
Loading InLinkz ...